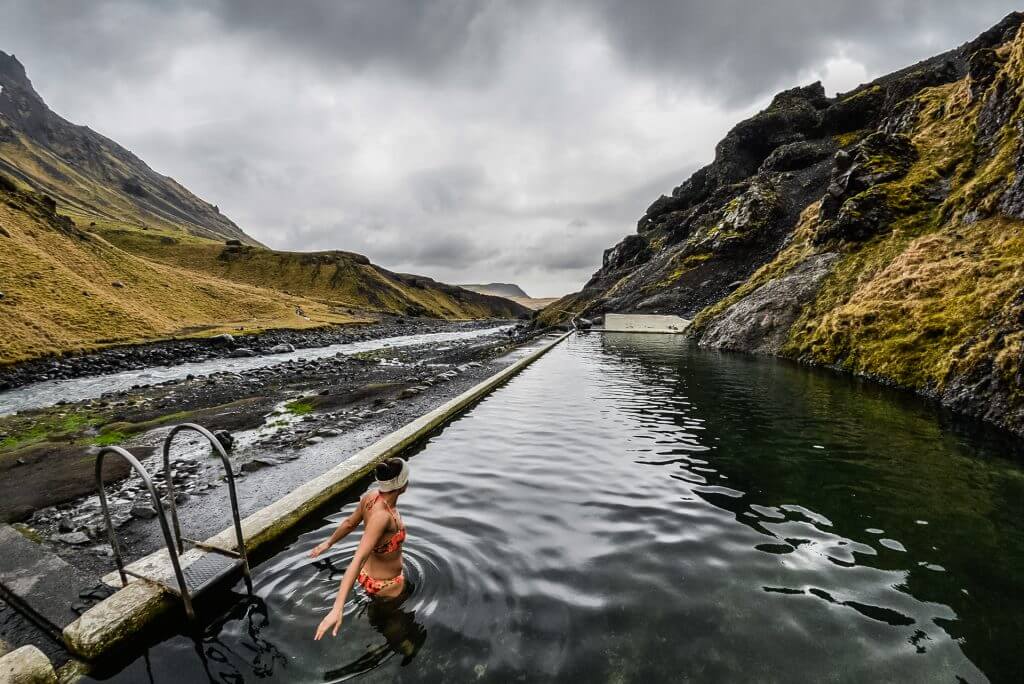 01 Jul

Poo on the moss – why Icelanders hate tourists

"No human waste" – a sign with a defecating guy was a bestseller among Iceland farmers in 2016. 

 

No shit.

While travelling

 around Iceland we encountered more of such plaques. 

"No camping", "no trespassing", "no overnight stay", "no drones", and "no bathing" at some hot springs. I

t was supposed to be the land of freedom, yet it seems everything is prohibited.

In 2010, Iceland was visited by 488,000 people. tourists. In 2016 there was already 1.73 million, and in 2017 they expect 2.3 million. I'm weak in math, but it's an increase of some 500% in 7 years. Tourists have outnumbered Icelanders 7 to 1, as the native population is more or less same size as French city Nice. That must be annoying.
While reading Icelandic newspapers and blogs, the first thing that comes to mind is complaining about rude tourists. A well-known writer complains that he can not sit in his favourite cafe, because all the tables are occupied by a crowd of enthusiasts from Europe. "All dressed up as if they were going to conquer Mt. Everest, even though it's the centre of Reykjavik" – irritates local stylist Helga, who thinks it's a capital, for God's sake! You should dress properly. From dozens of interviews at hostels, gas stations, tourist information, on trails, the press and the internet, I collected the top 10* things that locals hate. Let's all be nice visitors and don't piss off them even more. All in all, they're the descendants of Vikings. England football team knows best what they can do when they're angry.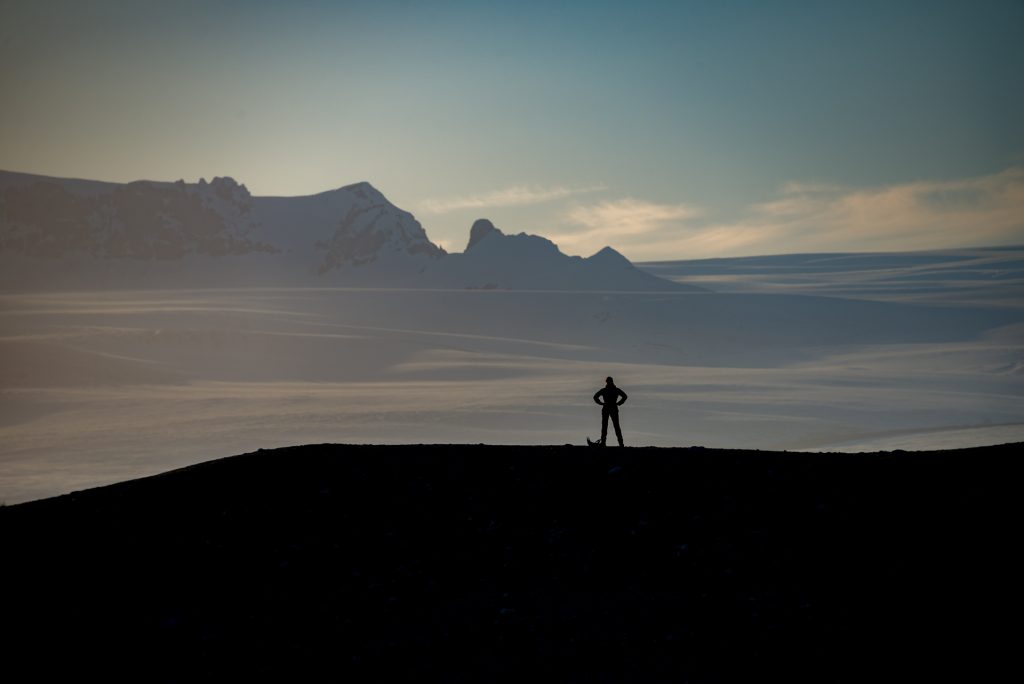 Tourists can't drive, especially on off-road roads, which are basically all roads outside of the ring around the island. They drive too fast (difficult to reconcile with the limit of 90 km / h), especially if you are aware that there are probably a dozen patrol cars in the whole country, most of which are in Reykjavik. Their cars are blown off the road, they hit sheeps, not to mention regular accidents. DON'T HIT THE SHIP AND RIDE! CALL THE POLICE, OR FARMER! In winter, the northern breeze is an additional problem. Icelander pays little attention to the sky above, but tourist is ready to chase auroras for hundreds of kilometers. And there would be no harm in doing so if they looked at the road, not the sky. So the Icelandic police officially warns against northern lights causing accidents. Or rather idiots who cant just park in a safe place to admire this really unusual phenomenon. DON'T  WATCH AURORA AND DRIVE!
Tourists have physiological needs. Icelanders are really able to understand that, but apparently not the government, because the number of toilets doesn't match even a fraction of the number of those defecating "in nature". It's true that mobile toilets don't soak in well in the epic landscape, but they're probably better than the shit on the moss and toilet paper fluttering around. You can't bury it – and even if you could-  you would destroy the holy moss. NO SHITTING IN NATURE!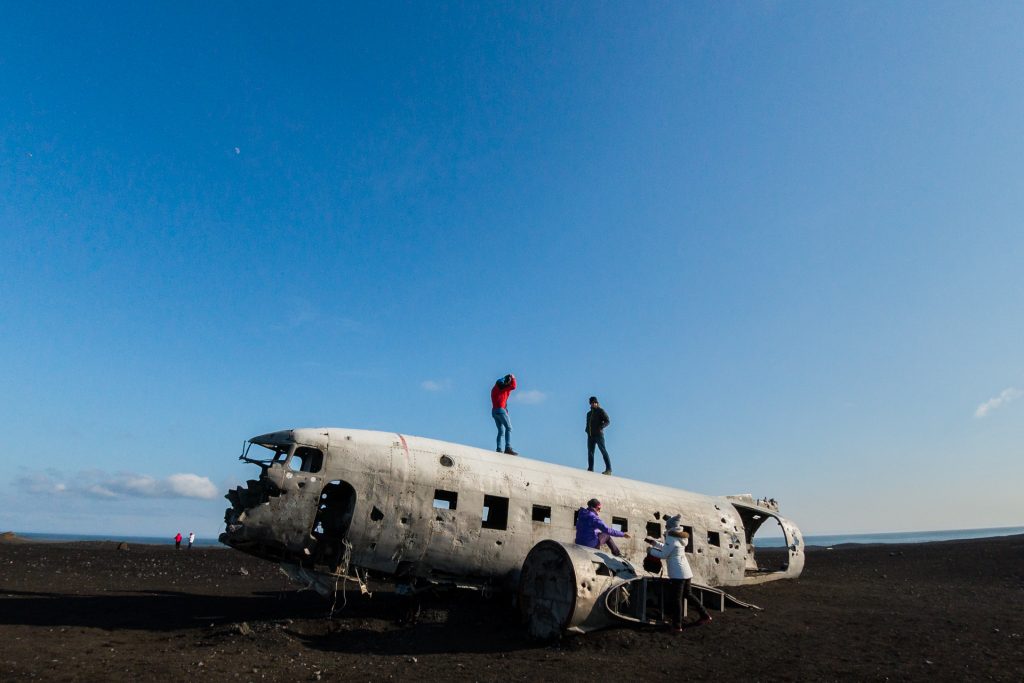 Tourists do not respect the sacred moss. In Iceland there are not too many trees, so the locals must be satisfied with moss, which, with the lack of more impressive plants, is treated with honour. One of the first horrible stories they told us in Reykjavik tourist information was about a bunch of douches who ripped up large amounts of moss in order to insulate their tents better… This aroused widespread disgust throughout the country, and moss offenders got severe penalties. Moss is growing slowly, it dies fast. "There's no moss like ours anywhere in the world" they say. All in all, it is right, the moss is exceptionally spectacular, but it is very delicate and susceptible to destruction. In addition, it prevents erosion of the soil and provides a nice green look, appreciated in sometimes very postapocalyptic landscape. NO WALKING ON THE MOSS! Different story? Here you go. Some eco-freak read that if there is no way to bury the heaps and paper, it's better to burn them. Poor fellow did not predict that dry moss is highly flammable. Unfortunately for the human species the culprit survived, but he was held responsible for burning a few acres of sacred moss. Burning shit works great at the steppes of Central Asia, but not  here. NO SHIT BURNING! The Icelanders also appreciate the grass as there is not much of it, but the moss grows everywhere. A few days ago a fence was under the fence under the Skógafoss waterfall, to protect the grass destroyed by thousands of foots.
Justin Bieber is hated here, as on his video "Cold Water" shot in Iceland, he and his team of dancers not only walked, but even jumped on holy moss! I never liked the guy, and there are no boobs on the video, which completely discredited it in eyes. Better watch some good, old Bjork among volcanos, magma, and all that tectonic stuff.
 If you liked this article, please, PLEASE comment! I only started with Eglish version of the blog and would love to get feedback from each of you! 🙂